Customer Manager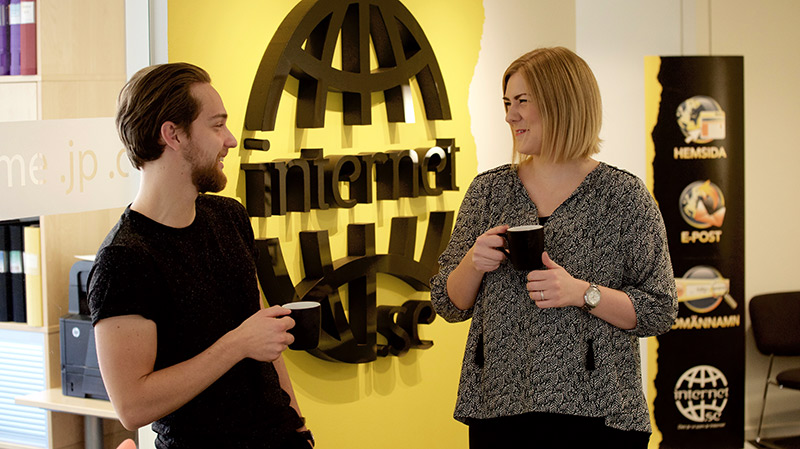 Our team needs one more team player and we are now looking for a Customer Manager for our office in Gothenburg.
The service suits you who are genuinely interested in sales and building long-term customer relationships and developing new work strategies.
About Internetse
Internet.se help thousands of start-ups every year establish themselves online.
We lower the thresholds to get started with services online (such as domain names, e-mail and website) and thus create the best conditions for entrepreneurs to succeed with their business.
Our services are unique but they are also totally dependent on our employees having an outstanding feeling for customer service.Internet.se is also part of Infracom Group (publ) – a leading player in IT infrastructure, which was listed on the stock exchange in January 2018.
Who are we looking for?
We are looking for someone who loves a challenge and has got an excellent feel for great customer service.
Our most important asset is our sense of customer service.
The position is therefore suitable for those who are genuinely interested in sales. Who can build long-term customer relationships and can go the extra mile to exceed the customer's expectations?
We are simply looking for someone who lives for providing top-notch personal service.
SKILLS
You have computer experience and good social skills.
Most importantly, you have a natural ability to communicate with people and be open to take on new challenges.
Merit is if you have worked with service and sales before, you have good English skills and can communicate in Swedish.
What can we offer you?
Opportunity to influence your role and company development
Employment at a company that does good things and has an exciting future
A career in a group with great development opportunities
A challenging job with a lot of customer contact and varied tasks
Nice colleagues
Do we share values?
We at Internet.se see that you value properties that are:
Personal – By respecting people and everyone's different perspectives and situations and showing interest in colleagues and customers.
Helpful – For us, it's important to take advantage of each other's strengths and we work together as a team.
Responsibility – Everyone takes great responsibility for their tasks and always does their best to keep what they promise.
Does this sound like a position for you and want to know more?
Contact Jakob Hwang on 031-723 22 13 or jh@internet.se we will tell you more.
You can also submit your resume to Jakob if you already feel that this is something for you.
Start: Immediately.
Scope: Full time.
Location: Gothenburg.
Shaimaa